Packing for a vacation can be very tricky. Understanding essential things to pack and not to pack can be a bit cumbersome so we've come up with a list of travel must-haves. Things that will make your travel a tad easier and your bags less heavy.
Travel Must – Haves
Passport and Visa slip: This is definitely the most important document for any traveler to carry along. Without these, you will not gain access into your country of destination. It is important to make sure your passport is valid and has at least 6 months before expiry. Ensure that this is the first thing you pack in your bags and possibly, in a separate file so its secure.
Travel Pillow: A must-have for travelers especially those flying for long hours. It provides support for the neck whilst sleeping. For the best support, get the inflatable type. Its also easy to compress so it fits into your luggage.
Charging Extensions: Depending on your travel destination, get charging extensions that are suitable in order not to end up with low devices. Different countries make use of different types of charging adapters. You can also get power banks as a supplementary source of charging, for days full of activities.
Fanny Pack: Trying not to go around with a bagpack or handbag? a fanny pack is your best bet! Just throw in a bunch of essential things like sanitizers, phones, power banks and you're good to go. Snap it around your waist or over your shoulder, so its easy for you to walk around.
Sun creams or Sunscreens: This is the perfect protection from sunlight. You're going to do a lot of walking on your trips and the best way to protect yourself from the harsh rays of the sun is to apply sunscreens before heading out.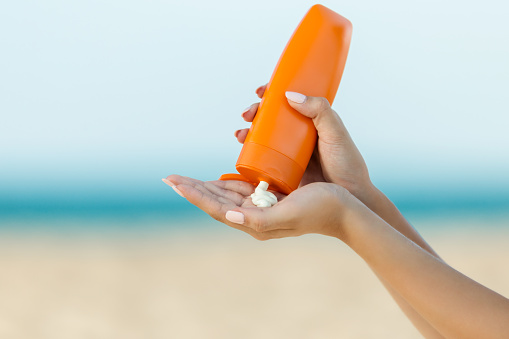 Headphones or Earphones: This is very essential for music lovers who are also travelers. Music and podcasts are a good company when you choose to be alone. Get lost in the sounds of music as you plug your headphones or earphones to your device, and go about your day.
Water Bottle: This might not seem very essential but you need to keep yourself hydrated on your trips. Pack a water bottle so when you leave your hotel, you don't have to look for where to purchase a bottle of water when you get thirsty. They come in various sizes, make sure to pack one that's not too big and can fit snugly in your luggage.
Sunglasses: These protect your eyes from the sun as you can't avoid sunlight on your vacation. Extra perk is that they look super cool!
Backpack: A back pack with soft straps will make carrying things a lot easier. If you're one who loves hiking, then this is a must-have. Put all of your required items in it and get moving!
Camera: This is another important travel accessory. With a lovely camera, you get to save crisp memories of your adventures and relive them whenever you want. Always make sure to pack the chargers and adapters so you have enough battery life to capture all you want to.
All of these are essential things for your trips, so get packing and make sure not to forget anything! Contact us at Wakanow to help with all your travel needs.