Travel can be very exciting especially when you don't have to fill forms and wait for visa processing times. As a Nigerian passport holder, there are a number of beautiful places you can visit and all you require is a visa on arrival. Don't let the worry of getting your visa, stop you from making special memories. Ready for a list of countries that offer you a visa on arrival? Let's explore.
Rwanda
A landlocked East African country blessed with breathtaking sceneries. Fondly called the land of a thousand hills, its dark history makes it a top tourist destination in Africa. To get more insight into the turbulent history of this country, visit the Kigali genocide memorial. The volcanos national park gives you a view of the volcanic mountains and a rare species of gorillas. Try out Brochettes (meats on a skewer) to get a feel of what the locals eat. Potatoes, beans, corn and peas are a common choice of food among Rwandans. The best time to visit is from June to September. English, Kinyarwanda and French are the main languages of Rwanda.
Ethiopia
When planning a trip to Ethiopia, determine what region you want to explore: North or South. The North of Ethiopia is the hub of tourism. It is home to the Simian mountains, churches in Wukro, Tigray region and so many more. You will need at least two weeks for a tour around the Northern region. Finally, Ethiopia is the birthplace of coffee, so go ahead and try lots and lots of coffee at different coffee shops.
Maldives
This incredibly stunning Asian island is a top choice for lovers who love water. Popularly known as a top destination for honeymooners, this cluster of islands is home to many dreamy resorts. Enjoy scuba diving and snorkeling in any of the resorts and for the best experience, go island hopping. The peak period to visit is between December to April, planning a trip anytime outside this period, will get you a bargain. The island's cuisine relies heavily on its environment as they eat lots of seafoods.
Namibia
A beautiful southern African country that houses the Atlantic ocean and the Namib desert. Namibia is blessed with Canyons, sand dunes, mountains and many more. Visit the Skeleton coast, Walvis bay and the Sossusvlei dunes. The best time to visit is during the dry season June- August especially if you want to enjoy a bit of game viewing. Oshiwambo and Engish are two main languages spoken in Namibia.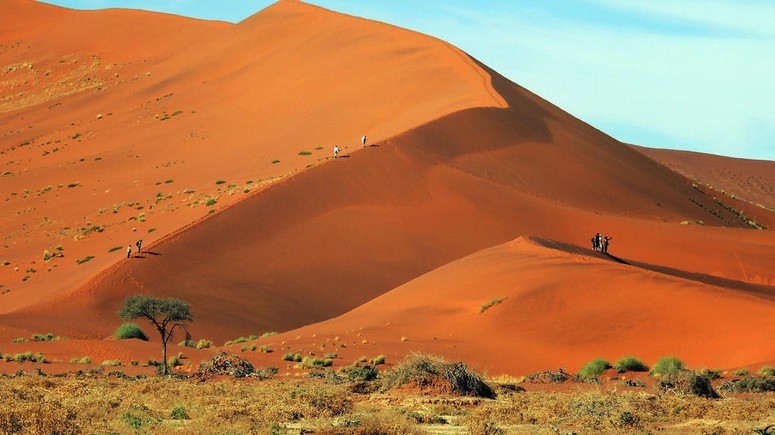 Mauritius
East African island located in the Indian ocean. Mauritius belongs to a group of islands called the Mascarene islands. English and French are considered to be their official languages. This multi-cultural nation is the perfect place for lots of water activities. Visit Ile Aux Cerfs for any kind of water sports, the Black River Gorges Park to go hiking in the rainforest. Mauritians love to eat Biryani, Dholl Puri , Roti and many more. Mauritian creole is widely spoken here, although, French is sort of a lingua franca.
Let's help you make your holiday dreams a reality, with our affordable prices guaranteed to put a smile on your face.